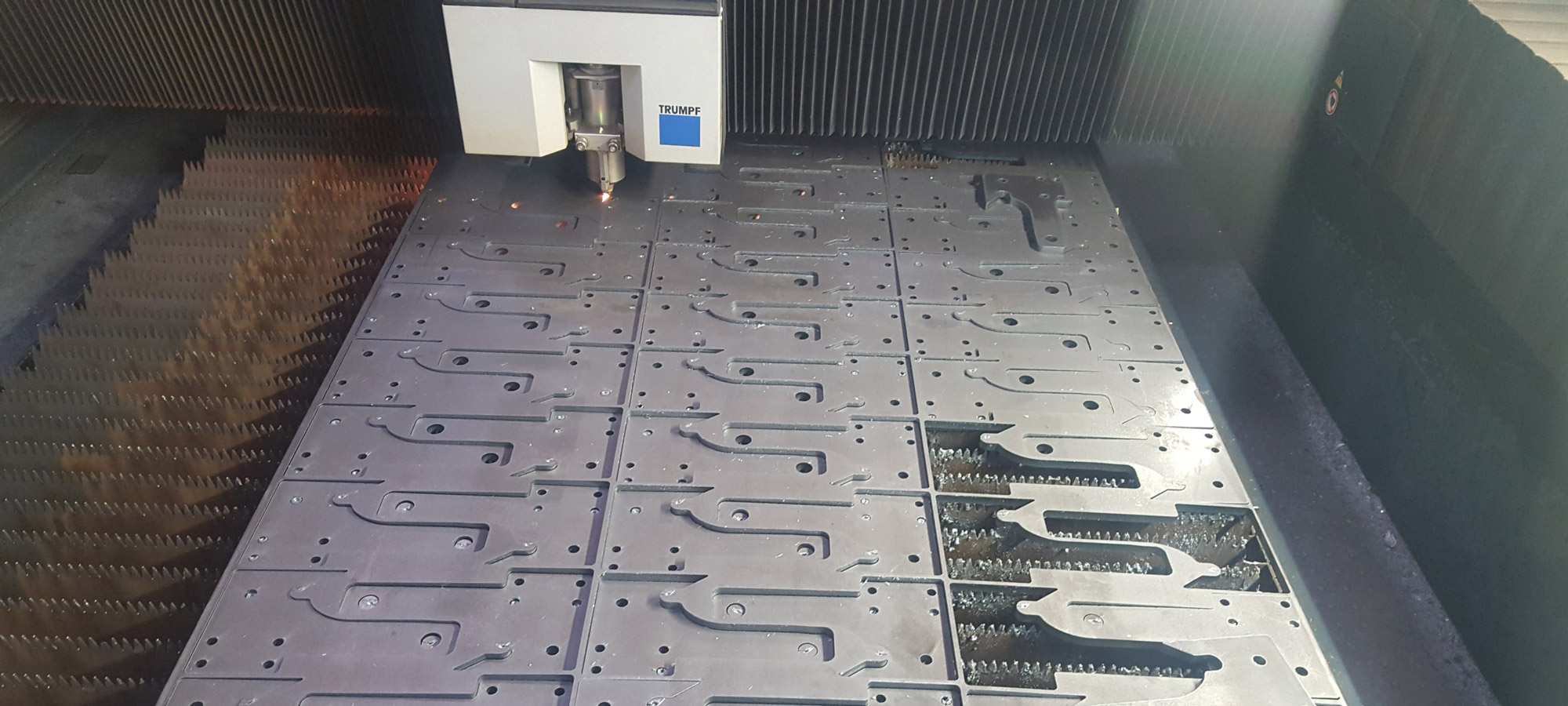 EATON FABRICATING PROVIDING LASER CUTTING IN OHIO
The awesome power of light is harnessed in the form of hi-tech lasers that can cut intricate contours and parts that seem impossible at first. Watching the sheer energy of light slice through 1″ of mild steel or delicately carve copper, brass, aluminum, titanium, stainless steel, carbon steel, etc. is inspiring. Consider the use of light force when you are designing a project with unusual details or materials.
Our Trumpf lasers can etch any text or images with precision for nameplates control labels or anyplace where a permanent marking would be perfect.
12000 Trumpf Laser 5040 with Automation:
Up to 1.25″ Steel
Up to 1.00″ Stainless Steel
Up to 1.00″ Aluminum