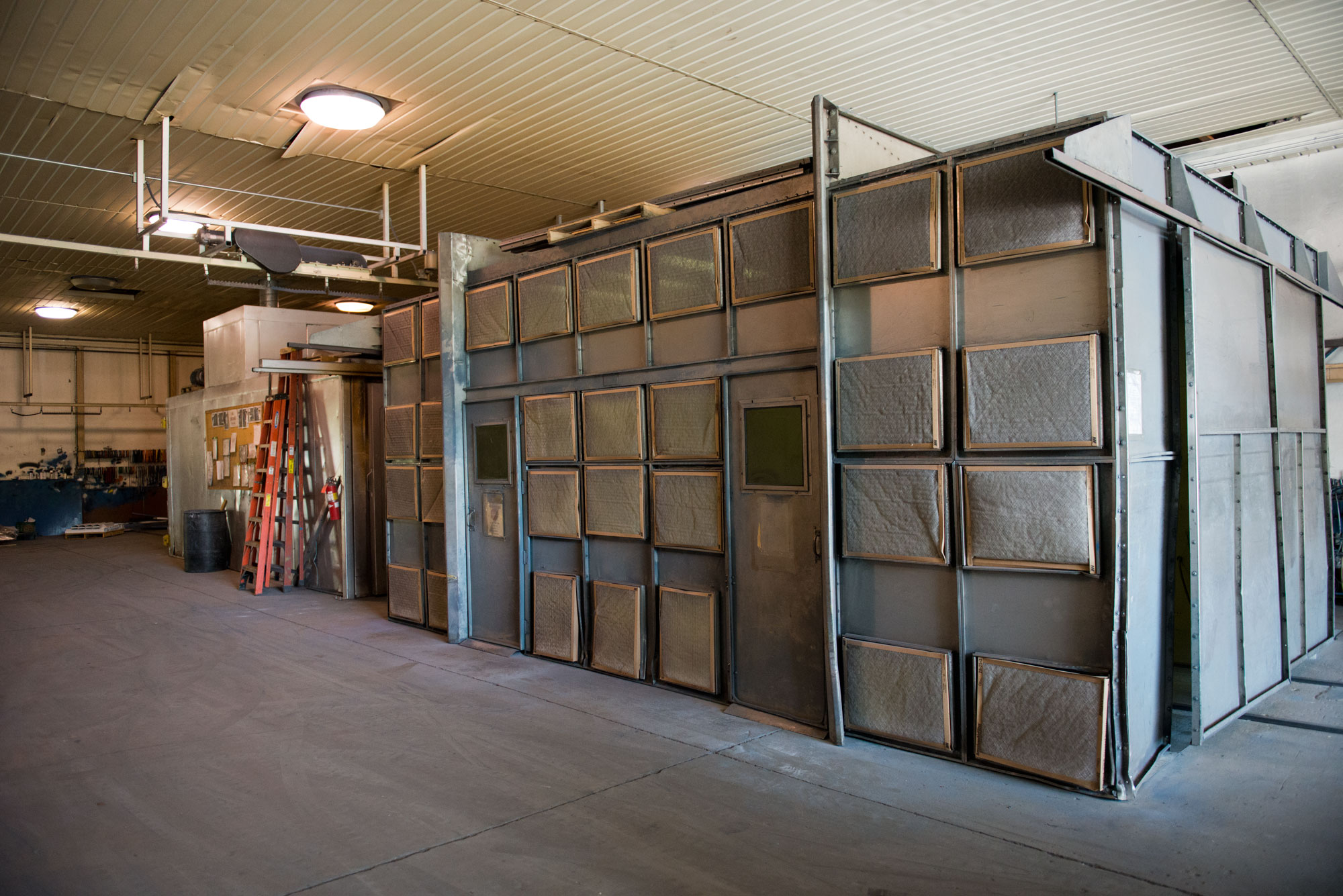 POWDER PAINT
With the largest batch powder coating/powder paint system in the Great Lakes area, EATON FABRICATING can put down a smooth, extra durable finish that is the latest in application technology.
With up to five stages of pre-treatment available, the work piece is cleaned with a rust inhibitor, rolled into our electrostatic spray booth and receives a uniform coating of dry powdered paint.
Work pieces as large as 8′ x8′ x22.5′ are then rolled into our giant oven and cured in minutes at temperatures up to 500 degrees Fahrenheit to provide an extremely durable finish.
Within minutes the work piece is cooled and can be shipped or sent on for further pre-assembly.
POWDER COATING FACILITY
Handling small parts all the way up to 7ftx7ftx25ft long in one press
Standard Colors to Custom Colors and Finishes