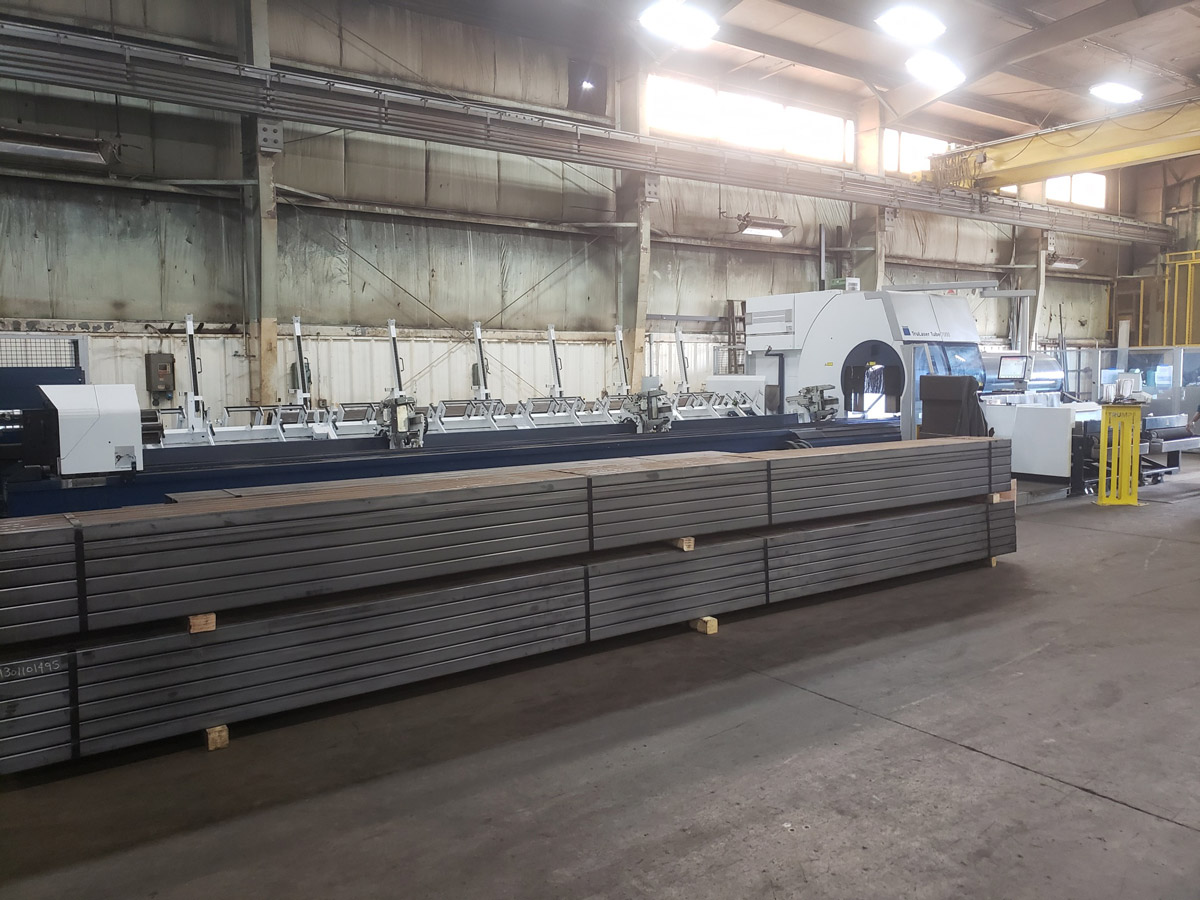 With the expansion into 3D geometry laser cutting, Eaton Fab has separated from the rest of the fabricators in the Midwest. The Trumpf TruLaser Tube 7000 allows us to process tubing up to 10″-Diameter, and 0.375″wall thick material with ease. The tube laser also allows processing of complex profiles, with capabilities up to L6″ x 6″ Angle and C6″ x 10.5# Channel.
Additional investment in Automated Loading (Up to 30′) and Unloading (Up to 20′) makes processing material fast and continuous with minimal cycle times. The Seam Detection Option will allow you, the customer, to dictate the location of weld-seams for perfect placement every time.
Let Eaton Fabricating be your #1 source for tubing and related processing!
Laser Cutting Structural Channel
High Speed Round Tube Laser Cutting
Countersink Holes with Bevel Technology Laser
TruLaser Tube 7000 Technical data